As expected, The Fed met market expectations with no rate-hike and signaled – via the dots – a hawkish outlook.
So The Fed has shifted from a 'dovish hike' in May to a 'hawkish pause' in June; and now, for Powell, the pressure is now on to ensure the market doesn't find any silver linings and instead communicates that a pause does not prevent the Fed from hiking further (hence a "hawkish skip").
So the question is – just how hawkish will Powell be? And if not, just how high will stocks go?
Bloomberg's Enda Curran makes a good point, noting that there's no shortage of skepticism around dot plots or forward guidance.
It may yet be that "if" the inflation data continues to head in the right direction, then markets will quickly shift to ignoring the Fed's projections and start betting on rate cuts again.
Powell needs to talk up the hawkish pause angle, otherwise he'll lose control of the narrative.
Bear in mind that stocks have completely ignored the recent tightening of financial conditions…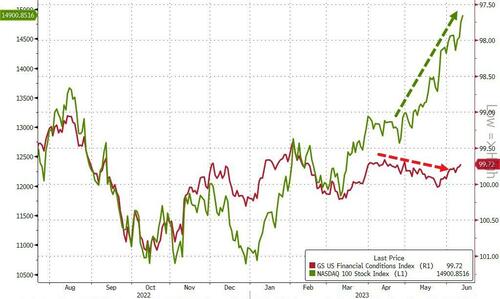 Is that really what The Fed wants?And given his recent history, we suspect things may not go great for stocks…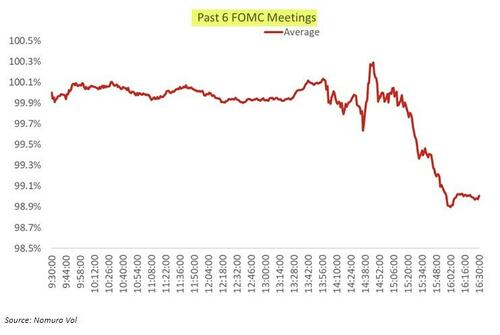 Going in to the FOMC statement, the odds of a July hike were 57%, we'll see how Powell does.
Watch the full Powell presser live here (due to start at 1430ET):
Loading…
https://www.zerohedge.com/markets/watch-live-powell-attempts-tamp-down-dovish-pause-dreams