Solid US housing data was offset by weak Chicago Fed National Activity Index data, poor labor market signals (claims), dismal LEIs, and ugly Kansas City Fed Manufacturing data as a wave for hawkish central bank action prompted an odd assortment of actions across asset classes – dollar strength, yield curve compression, VIX hammered lower, long-duration stocks bid, commodities and bonds dumped, banks sold, bitcoin flat.
Nasdaq strongly outperformed with Small Caps lagging (huge 2% divergence) as The Dow ended flat with the S&P green…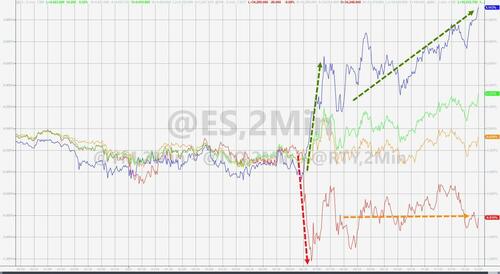 As that pairs trade surged back up to recent highs…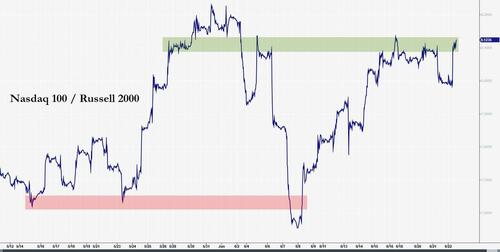 Another day, another dump and pump for 'most shorted' stocks – though we note the strength of the bounce is getting weaker…
Source: Bloomberg
0-DTE traders fought the uptrend in Nasdaq all day… and failed…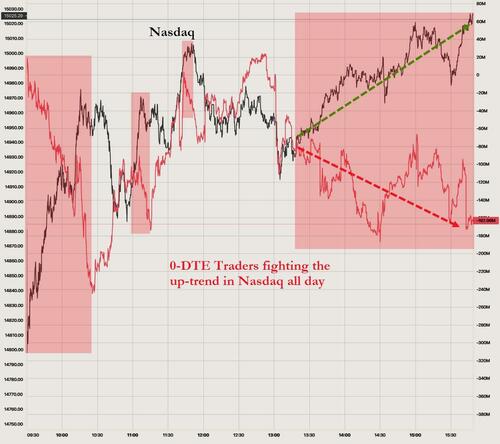 Source: SpotGamma
But, VIX was clubbed like a baby seal, hitting a 12 handle intraday….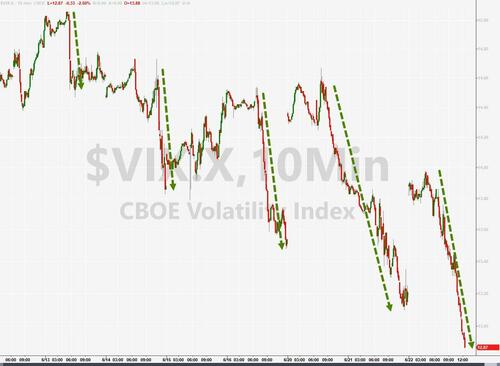 Banks extended their losses on the week (after the surge in deposit outflows reported last Friday)…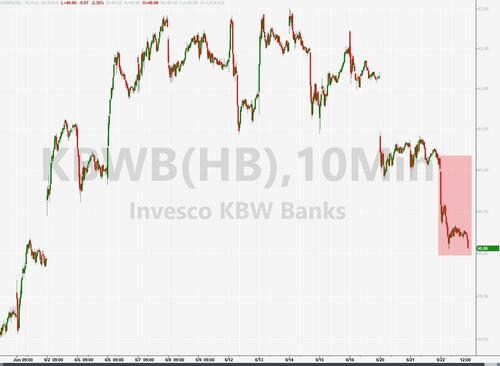 Treasuries were dumped across the curve – up around 7-8bps – leaving all yields higher on the week with the short-end underperforming on the week…
Source: Bloomberg
The yield curve compression continues to signal recession (along with all the macro data above)…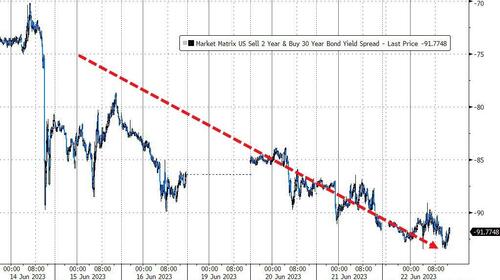 Source: Bloomberg
The dollar surged back today, erasing yesterday's weakness…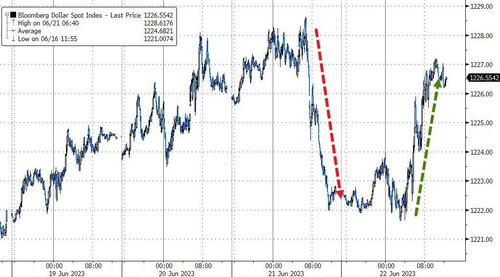 Source: Bloomberg
The dollar gains weighed on gold which tumbled to fresh 3 month lows…
Finally, we note that NVDA was red on the day, having gone nowhere for a week…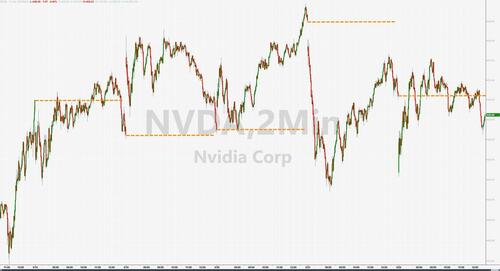 Makes you wonder eh?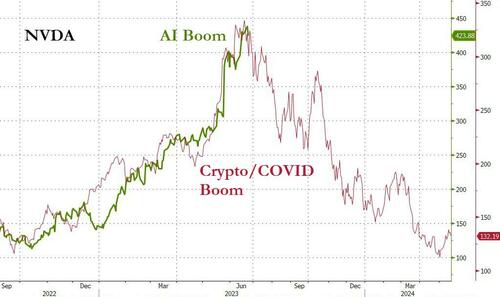 Or is that just too easy?
Loading…
https://www.zerohedge.com/markets/black-gold-bullion-battered-banks-breakdown-big-tech-bid