Authored by Petr Svab via The Epoch Times (emphasis ours),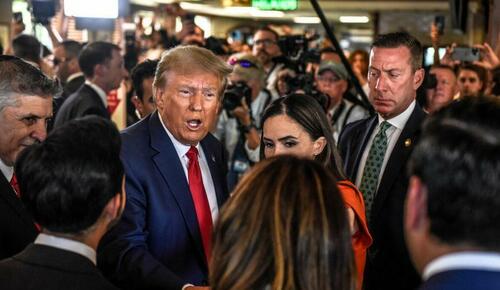 The indictment of former President Donald Trump for holding military documents and obstructing the government from taking them is built on a novel legal theory that has multiple weaknesses, according to several lawyers and other experts.
The case has been portrayed in the media as being about Trump's retaining classified documents from his presidency. However, the charges sidestep that issue and instead use a clause in the Espionage Act that criminalizes a failure to hand over national defense information. The indictment further alleges that Trump and staffer Waltine Nauta hid some documents when the government demanded them through a subpoena.
The alleged Espionage Act violations impose a high burden of proof and raise the question of whether the statute should have been applied to begin with and, if not, whether the underlying investigation should serve as a basis for obstruction charges, some lawyers told The Epoch Times.
"The key legal issue here is the interplay between the Presidential Records Act and the Espionage Act," said Will Scharf, a former federal prosecutor.
The Presidential Records Act of 1978 stipulates that after a president leaves office, the National Archive and Records Administration (NARA) takes custody of all his official records.
The law allows former presidents to keep personal documents such as "diaries, journals, or other personal notes" not used for government business.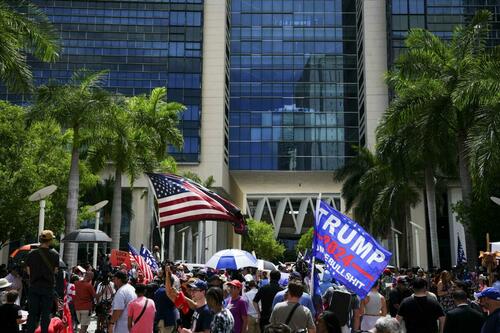 "If a former President or Vice President finds Presidential records among personal materials, he or she is expected to contact NARA in a timely manner to secure the transfer of those Presidential records to NARA," NARA's website states.
However, the Presidential Records Act isn't a criminal statute. If a former president refuses to turn over some documents or claims obviously official documents as personal, the worst he could face is a civil lawsuit.
There's little case law on such matters. In 2012, Judicial Watch tried to force former President Bill Clinton to turn over dozens of interview tapes he kept from his presidency. Clinton claimed the tapes were personal and the court sided with him. Judge Amy Berman Jackson, an appointee of President Barack Obama, went so far as to argue that the court had no way to second-guess a president's assertion of what is and isn't personal.
"Since the President is completely entrusted with the management and even the disposal of Presidential records during his time in office, it would be difficult for this Court to conclude that Congress intended that he would have less authority to do what he pleases with what he considers to be his personal records," Jackson wrote.
However, the Department of Justice (DOJ) is now arguing that former presidents can be charged under the Espionage Act of 1917 for possession of documents that they kept from their presidencies.
"That's a totally novel legal issue," Scharf said. "It's never been tested before. The Espionage Act has never been used to prosecute in this sort of a setting."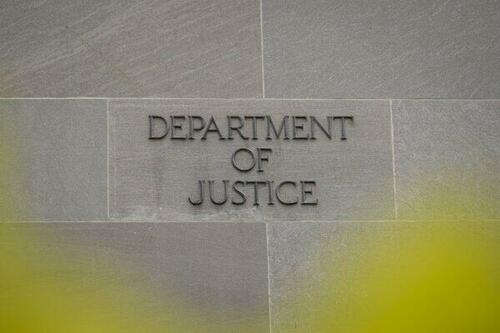 Some lawyers believe the Espionage Act can't be used this way because it wasn't meant to be used in such a fashion. Before 1978, former presidents owned all documents from their presidencies, including any national defense information. There's never been any suggestion that their holding on to such documents violated the Espionage Act.
"Congress has been very, very clear … that the act that applies to presidents and former presidents is the Presidential Records Act. The act that applies to everyone else is the Espionage Act, which has different requirements," said Jesse Binnall, a lawyer that represented Trump in another matter.
Mike Davis of the conservative Article III Project voiced a similar opinion.
"Even if President declassifies his presidential records and takes them when he leaves office, he can still get charged under Espionage Act. … Promise that theory won't fly with Supreme Court," he said in a tweet.
Criminal Intent
Much of the indictment rests on the allegation that Trump kept national defense documents "willfully"—with criminal intent.
Yet the document falls short in providing evidence for such intent.
On May 11, 2022, the DOJ obtained a subpoena compelling Trump to turn over all documents with classification markings, including electronic ones.
One of the key claims is that Trump instructed Nauta to move boxes of documents around before his lawyer came to search the boxes for documents in response to the subpoena.
Nauta allegedly moved 64 boxes out of a storage room where Trump kept items and documents from his presidency and moved them to Trump's residence at the resort. Nauta then moved back 30 boxes shortly before Trump's then-lawyer, Evan Corcoran, searched the storage room for the subpoenaed documents, according to the indictment, which refers to security camera footage obtained from Trump's Mar-a-Lago resort via a subpoena.
Read more here…
Loading…
https://www.zerohedge.com/political/trump-indictment-rests-untested-legal-theory-experts-say