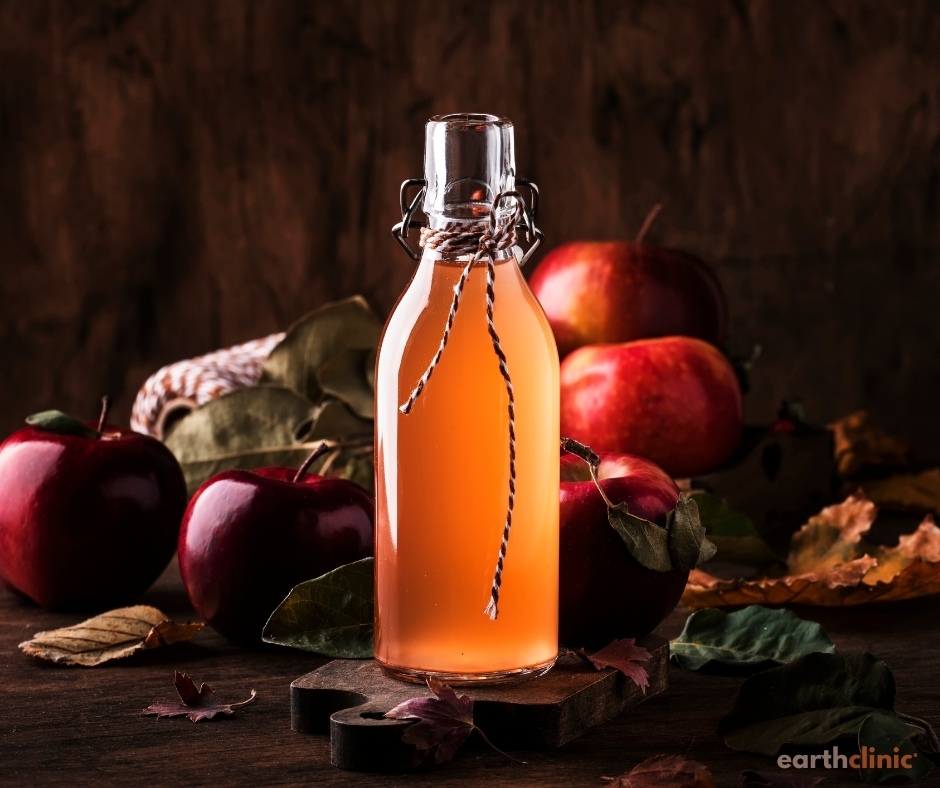 Calcium deposits, or calcification, occur when calcium accumulates in various body tissues, leading to stiffness, pain, and other complications. While conventional treatments, such as medications or surgery, may be necessary in some cases, natural remedies and supplements can help manage and prevent calcium deposits.
This article explores what dissolves calcium deposits in the body naturally and their potential benefits and risks. If you're wondering, "What dissolves calcium deposits in the body?" read on to discover effective and safe solutions for this common concern.
Understanding Calcium Deposits
What Are Calcium Deposits?
Calcium deposits are small accumulations of calcium salts in the body, often found in soft tissues such as tendons, muscles, and blood vessels. They can occur due to aging, injury, inflammation, or other factors that disrupt the normal balance of calcium in the body.
Causes of Calcium Deposits
Several factors can contribute to the formation of calcium deposits, including:
Imbalanced calcium levels: An imbalance in calcium levels can lead to the formation of deposits, either from excessive calcium intake or insufficient excretion.
Inflammation: Inflammatory conditions, such as tendinitis or arthritis, can trigger the formation of calcium deposits in the affected tissues.
Metabolic disorders: Conditions such as hyperparathyroidism, kidney disease, or hypervitaminosis D can cause calcium deposits.
Aging: As we age, the risk of developing calcium deposits increases due to our tissues' natural wear and tear.
Symptoms
Calcium deposits can occur in various body parts, such as bones, teeth, and soft tissues. Symptoms of calcium deposits depend on their location and size.
Small deposits may not cause symptoms and may be discovered incidentally during imaging tests like X-rays or ultrasounds.
More extensive deposits or those that impinge on nearby tissues can cause pain, stiffness, and restricted movement.
Calcium deposits can also cause inflammation, swelling, and redness in the affected area.
Large calcium deposits can rarely cause organ damage, like in the heart or kidneys.
Natural Remedies and Supplements for Calcium Deposits
Below are some well-researched natural remedies and supplements that may help prevent the formation of calcium deposits and manage the associated symptoms:
Magnesium
Magnesium is an essential mineral that helps regulate calcium balance in the body. A magnesium deficiency can lead to an imbalance in calcium levels, promoting the formation of calcium deposits. Supplementing with magnesium may help prevent calcium deposits by maintaining a healthy calcium balance. 1
Vitamin K
Vitamin K plays a crucial role in regulating calcium deposition in the body. Vitamin K2, in particular, helps to prevent the accumulation of calcium in soft tissues by activating a protein called Matrix Gla Protein (MGP), which inhibits calcium deposition. 2 Supplementing with Vitamin K2 can support the prevention of calcium deposits.
Apple Cider Vinegar
The most popular remedy on Earth Clinic for this condition, apple cider vinegar, is believed to help dissolve calcium deposits by promoting the body's natural detoxification processes. It contains acetic acid, which may help to break down calcium deposits and reduce inflammation in the affected area. 3 Diluting a few tablespoons of apple cider vinegar in water and consuming it daily may help manage calcium deposits.
Curcumin
Curcumin, the active compound found in turmeric, has potent anti-inflammatory properties. It may help reduce inflammation associated with calcium deposits and prevent their formation by inhibiting the activity of certain enzymes responsible for calcification. 4 Adding turmeric to your diet or taking curcumin supplements may help manage calcium deposits.
Vitamin D
Vitamin D is essential for calcium absorption and maintaining a healthy balance of calcium and phosphorus. Research suggests that vitamin D deficiency may contribute to the formation of calcium deposits in soft tissues (5). Vitamin D supplements, particularly in conjunction with calcium, may help prevent calcium deposits by maintaining optimal calcium levels. 5
Boron
Boron is a trace mineral that plays a role in calcium and magnesium metabolism. Studies have shown that boron supplementation can help maintain healthy bones by reducing urinary excretion of calcium and magnesium, which may help prevent calcium deposits. 6 Including boron-rich foods in your diet or taking boron supplements may be beneficial in managing calcium deposits.
Chanca Piedra
Chanca Piedra, also known as Phyllanthus niruri, is an herb traditionally used in Ayurvedic medicine for its potential kidney stone-dissolving properties. Preliminary research indicates that Chanca Piedra may inhibit the formation of calcium oxalate crystals, which could contribute to calcium deposits. 7 More research is needed, but incorporating Chanca Piedra as a supplement or tea may benefit managing calcium deposits.
Fish Oil
Fish oil is rich in omega-3 fatty acids, which have anti-inflammatory properties. Research suggests that omega-3 fatty acids may help prevent vascular calcification by modulating inflammation and calcium metabolism. 8 Including fish oil supplements or omega-3-rich foods may help manage calcium deposits.
Vitamin C
Vitamin C is an essential nutrient with antioxidant properties and may play a role in regulating calcium metabolism. Some studies have shown that high doses of vitamin C can inhibit the formation of calcium deposits in the arteries. 9 However, more research is needed to confirm these findings. Incorporating vitamin C-rich foods or supplements may help prevent calcium deposits.
Vitamin B6
Vitamin B6, known as pyridoxine, is involved in various metabolic processes, including calcium metabolism. Some research suggests that vitamin B6 deficiency can contribute to the formation of calcium deposits. 10 Supplementing with vitamin B6 or consuming B6-rich foods may help prevent calcium deposits.
Zinc
Zinc is an essential trace element that plays a role in various biological processes, including bone and mineral metabolism. Some studies have shown that zinc deficiency may contribute to the formation of calcium deposits, while zinc supplementation may help reduce the risk of calcification. 11 Incorporating zinc-rich foods or taking zinc supplements may be beneficial in managing calcium deposits.
Bromelain
Bromelain is a proteolytic enzyme found in pineapple with anti-inflammatory and analgesic properties. Some studies suggest that bromelain may help reduce inflammation and pain associated with calcium deposits, particularly in tendinitis and other inflammatory conditions. 12 Taking bromelain supplements or consuming pineapple may relieve the discomfort caused by calcium deposits.
Conclusion
In conclusion, incorporating natural remedies and supplements such as vitamin D, boron, Chanca Piedra, fish oil, vitamin C, vitamin B6, zinc, and bromelain may be beneficial in dissolving calcium deposits naturally. However, it is important to consult with a healthcare professional before starting any new supplement regimen, as some supplements may interact with medications or have side effects.
Please continue reading below to learn what naturally dissolved calcium deposits in the body for Earth Clinic readers, and let us know what worked for you!
Citations:
Castiglioni, S., Cazzaniga, A., Albisetti, W., & Maier, J. A. (2013). Magnesium and osteoporosis: current state of knowledge and future research directions. Nutrients, 5(8), 3022-3033. 
Schurgers, L. J., & Vermeer, C. (2000). Determination of phylloquinone and menaquinones in food. Effect of food matrix on circulating vitamin K concentrations. Haemostasis, 30(6), 298-307. 
Johnston, C. S., & Gaas, C. A. (2006). Vinegar: medicinal uses and antiglycemic effect. MedGenMed, 8(2), 61.
Oh S, Kyung TW, Choi HS. Curcumin inhibits osteoclastogenesis by decreasing receptor activator of nuclear factor-kappaB ligand (RANKL) in bone marrow stromal cells. Mol Cells. 2008 Nov 30;26(5):486-9. PMID: 18719352.
Laird E, Ward M, McSorley E, Strain JJ, Wallace J. Vitamin D and bone health: potential mechanisms. Nutrients. 2010 Jul;2(7):693-724. 
Nielsen FH. Studies on the relationship between boron and magnesium which possibly affects the formation and maintenance of bones. Magnes Trace Elem. 1990;9(2):61-9. PMID: 2222801.
Barros ME, Lima R, Mercuri LP, Matos JR, Schor N, Boim MA. Effect of extract of Phyllanthus niruri on crystal deposition in experimental urolithiasis. Urol Res. 2006 Dec;34(6):351-7. doi: 10.1007/s00240-006-0065-1. PMID: 16896689.
Abedin M, Tintut Y, Demer LL. Vascular calcification: mechanisms and clinical ramifications. Arterioscler Thromb Vasc Biol. 2004 Jul;24(7):1161-70.
Ivanov V, Ivanova S, Niedzwiecki A, Rath M. Vitamin C inhibits the calcification process in human vascular smooth muscle cells. Am J Cardiovasc Dis. 2020 Jun 15;10(2):108-116. PMID: 32685268; PMCID: PMC7364280.
Massé PG, Rimnac CM, Yamauchi M, Coburn SP, Rucker RB, Howell DS, Boskey AL. Pyridoxine deficiency affects biomechanical properties of chick tibial bone. Bone. 1996 Jun;18(6):567-74. 
Yamaguchi M. Role of nutritional zinc in the prevention of osteoporosis. Mol Cell Biochem. 2010 May;338(1-2):241-54. doi: 10.1007/s11010-009-0358-0. Epub 2009 Dec 25. PMID: 20035439.
Brien S, Lewith G, Walker A, Hicks SM, Middleton D. Bromelain as a Treatment for Osteoarthritis: a Review of Clinical Studies. Evid Based Complement Alternat Med. 2004 Dec;1(3):251-257. 
Related Links:
9 Natural Remedies for Kidney Stones
Apple Cider Vinegar: Uses, Health Benefits and FAQ
Chanca Piedra Herbal Benefits
Most Effective Natural Remedies for Arthritis
Natural Remedies for Bursitis, Including Hip, Shoulder and Knee Pain
https://www.earthclinic.com/cures/calcium-deposits.html