TikTok has filed a lawsuit against the Montana, after state legislators banned the Chinese-owned short-video app.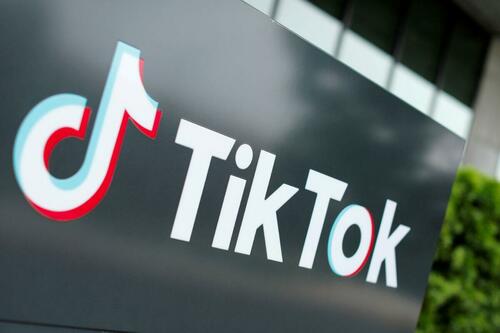 According to the company, the ban, which will begin on Jan. 1, 2024, infringes on the First Amendment rights of the company and its users.
TikTok argues that the ban violates federal law, as it encroaches on matters exclusively under federal jurisdiction – in particular, that the US Constitution "vests exclusive authority" over foreign affairs and national security to the US government, not individual states.
Filed in the US District Court in Montana, the company also claims in its lawsuit that the ban violates the Commerce Clause of the US Constitution, which restricts legislation that excessively burdens foreign and interstate commerce.
Montana is the first U.S. state to attempt to ban TikTok for all users. In 2020, former President Donald Trump sought to prevent new downloads of TikTok and the Chinese-owned messaging app WeChat, along with other transactions involving these companies. However, court rulings prevented these bans from being implemented effectively.

TikTok further argues that the state's ban specifically targets and penalizes TikTok without justifiable reasons, highlighting that it is solely based on punitive grounds. They assert that the state's concerns regarding TikTok's data security and content moderation practices are speculative and unsupported.

From the first day of 2024, unless defeated, the ban will mean that anyone living in or visiting Montana will face stiff penalties of up to $10,000 per day if they access TikTok. -Epoch Times
The social media app has a base of more than 150 million Americans, the majority of whom are adults. That said, the app's popularity among teenagers is significant – with 67% of US teenagers between 13 and 17 years old using the app. 16% of them use it almost constantly.
In its lawsuit, TikTok argues that Montana "has enacted these extraordinary and unprecedented measures based on nothing more than unfounded speculation."
"Specifically, the State claims that the government of the People's Republic of China ("China") could access data about TikTok users, and that TikTok exposes minors to harmful online content." The company claims Montana's bill "cites nothing to support these allegations" and "ignores the reality" that TikTok "has not shared, and would not share" US user data with the CCP.
The company also said that it "has taken substantial measures to protect the privacy and security of TikTok users, including by storing all U.S. user data by default in the United States and by erecting safeguards to protect U.S. user data. TikTok has also implemented safeguards to foster a safe environment for all users, including teens."
Several Montana TikTok users have filed a lawsuit in federal court seeking to block the ban.
Samantha Alario, Heather DiRocco, Carly Ann Goddard, Alice Held, and Dale Stout argue in their lawsuit that the ban violates their constitutional right to free speech, even if the speech is considered dangerous. They also dispute Montana's national security justification for the ban. -Epoch Times
"Montana has no authority to enact laws advancing what it believes should be the United States' foreign policy or its national security interests," reads their lawsuit, "nor may Montana ban an entire forum for communication based on its perceptions that some speech shared through that forum, though protected by the First Amendment, is dangerous."
The plaintiffs argue that it would be just as inappropriate to "ban the Wall Street Journal because of who owns it or the ideas it publishes."
Loading…
https://www.zerohedge.com/political/tiktok-sues-montana-over-ban