It has been a strange day, one where the broader market extended its Monday losses (if closing well off session lows)…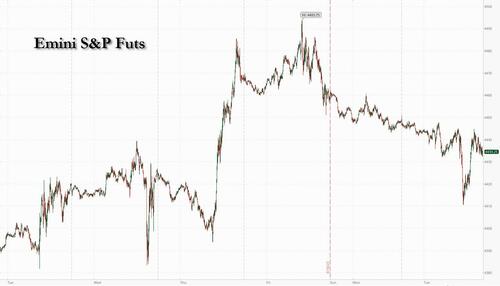 … despite aggressive delta-buying attempts by the 0DTE crowd, which were offset by delta selling by the rest of the market…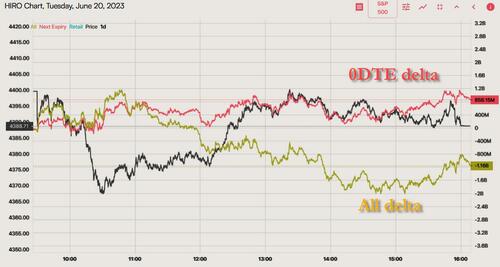 … and where the recent breadth broadening reversed sharply even as the VIX tumbled back below 14 in one of its trademark straight line dumps…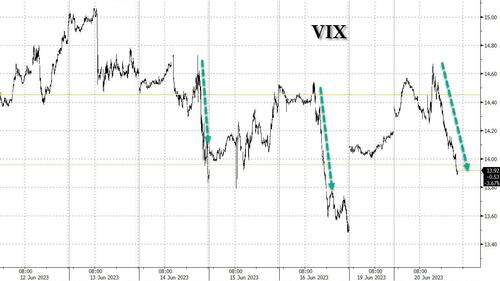 … helping the "most shorted" stock basket recover earlier losses and trade at one month highs.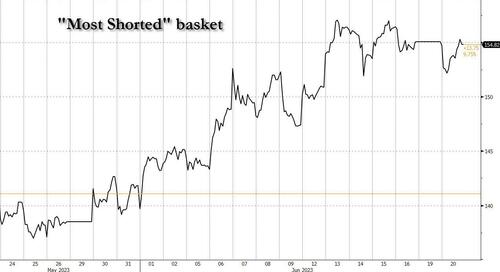 Meanwhile, 10 out of 11 GICS sectors are red with just Consumer Discretionary green (and that's entirely due to Tesla soaring almost 5%)…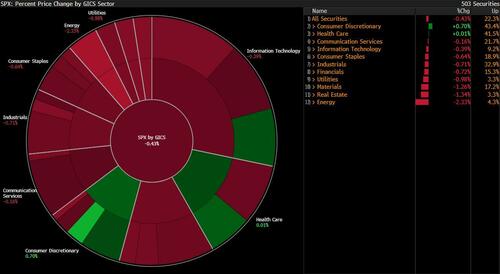 … while Homebuilders also soared…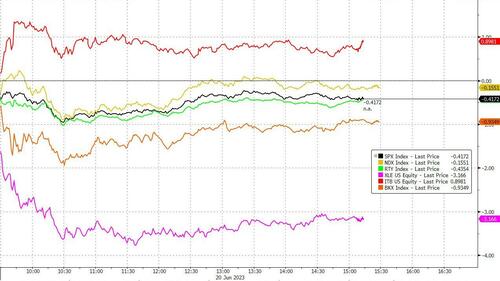 … following this morning simply ridiculous (and soon to be revised lower), Housing starts data…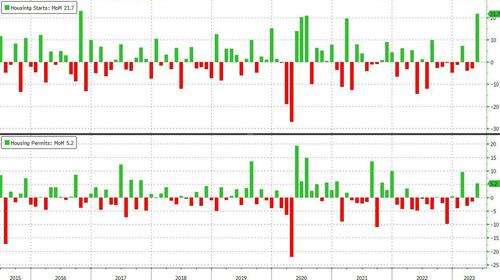 … which was an 11-sigma beat to consensus estimates.
Meanwhile, even as most "legacy" sectors dumped with the following sliding about 1% or more…
Energy
Consumer Staples
Financials
Real Estate
Industrials
Materials
Utilities
…as a result of the latest Chinese stimulus disappointment (which is now become a daily occurrence), and which sent the FXI China stock ETF plunging the most since October…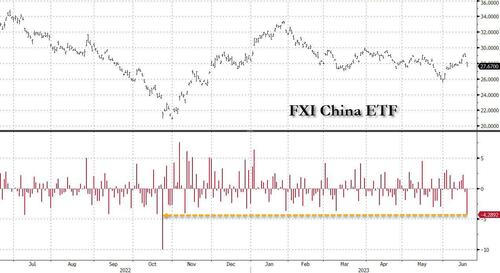 … everyone's favorites momo stocks, NVDA and TSLA, blew out again not on any fundamental news of course, but because of technicals and momentum chasing, and literally trading as one (maybe it is AI that is buying… would explain a lot).
And speaking of the AI frenzy that has been driving much of the recent gains, it is sure to be a topic during second-quarter conference calls. "The issue is going to be: to what degree does that show up in fundamentals?" Scott Chronert, global markets strategist at Citigroup told Bloomberg TV.
Elsewhere, oil tumbled early only to recover most of its losses in another rollercoaster, am/pm mirror image day…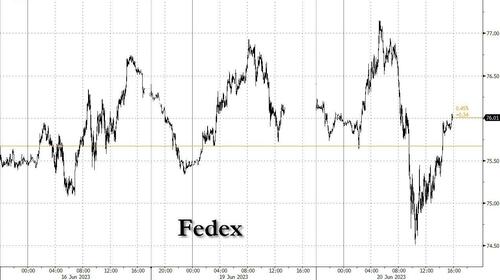 … gold and silver were hammered tumbling to a one-week low after the housing data…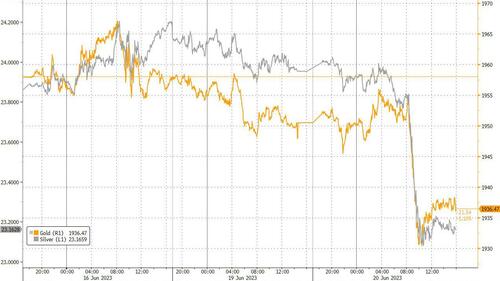 … even as bitcoin and the broader crypto universe surged after news that a bunch of financial giants led by Citadel were launching their own crypto exchange.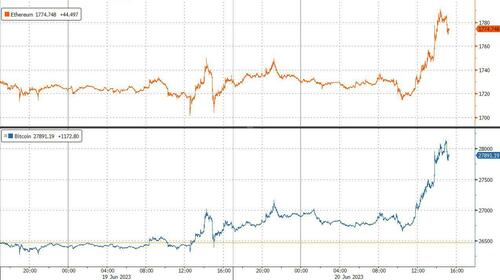 Loading…
https://www.zerohedge.com/markets/tech-momo-darlings-crypto-pump-vix-rest-market-dump