Update (1035ET): As we suspected, a Pentagon spokeserson has confirmed there has been no explosion at The Pentagon this morning.
So as we asked at the bottom: who started it?
*  *  *
The S&P 500 kneejerked notably lower this morning after headlines hit social media of an explosion near the Pentagon.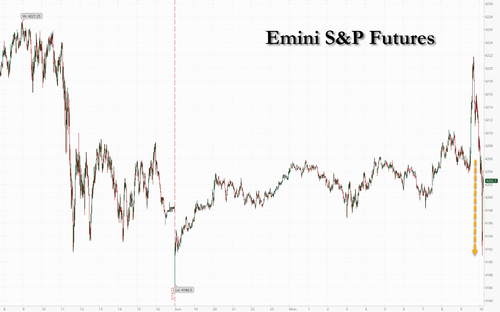 While completely unconfirmed, a number of media outlets are showing the images (and some are deleting it already)…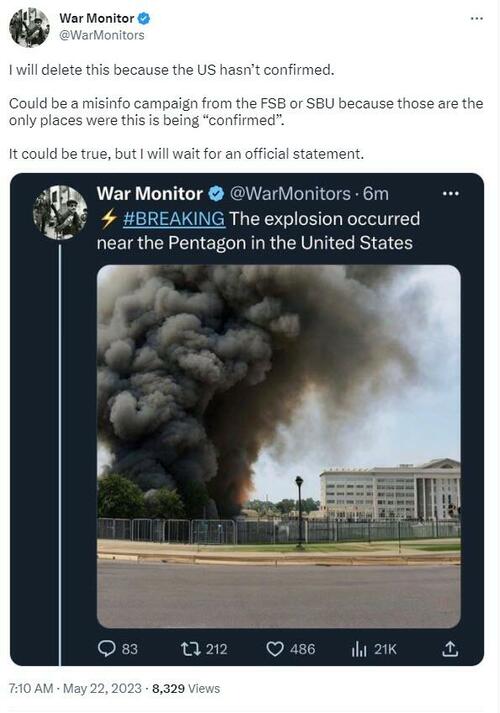 Interestingly this is being amplified in Ukraine/Russia…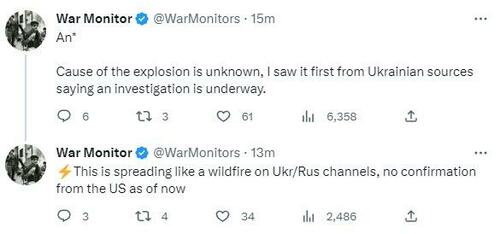 Many reactions are that this is fake and we tend to agree given the total lack of confirmation by any major media outlet. If so, the most important question is – who started it?
Welcome to the future of AI-created propaganda images
Faked AI images moving markets…welcome to the future… 🤦‍♂️🤦‍♂️

— Michael Brown (@MrMBrown) May 22, 2023
Loading…
https://www.zerohedge.com/markets/stocks-briefly-spooked-unconfirmed-report-explosion-near-pentagon