Another day, another hawk… and this time the market seems to be starting to believe it…
"After raising the target range for the federal funds rate at each of the last 10 FOMC meetings, we have made some progress," Dallas Federal Reserve President Lorie Logan said in prepared remarks for a speech to bankers in San Antonio.

"The data in coming weeks could yet show that it is appropriate to skip a meeting. As of today, though, we aren't there yet."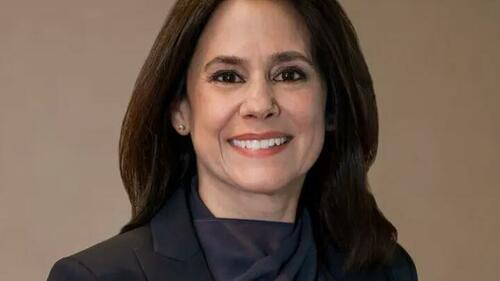 "We haven't yet made the progress we need to make. And it's a long way from here to 2% inflation," Logan said, referring to the Fed's longer-run goal.
Additionally, Fed Governor Philip Jefferson echoed Logan's comments:
"Inflation is too high, and we have not yet made sufficient progress on reducing it," he said.

"Outside of energy and food, the progress on inflation remains a challenge… a year is not a long enough period for demand to feel the full effect of higher interest rates."
So, a pause at best, more hikes possible, no signs of cuts at all.
The response was quick with futures hitting the lows of the day, extending losses after the 'good' initial claims data…
And Treasury yields spiking with the short-end underperforming…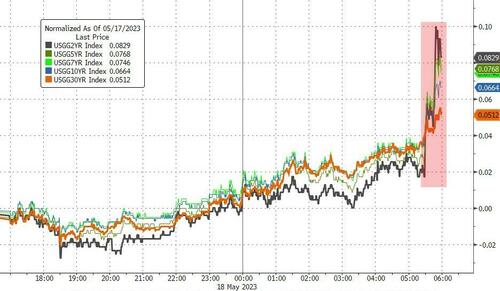 With 2Y yield up at a key resistance level…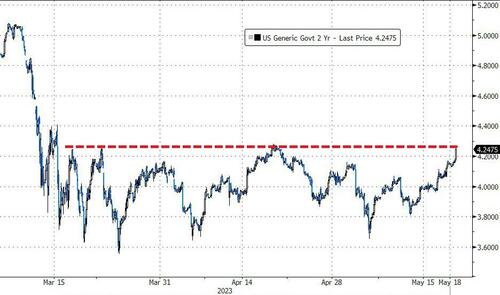 And expectations for Fed rate changes continued to trend hawkishly…
Not what the market wanted to believe…
Loading…
https://www.zerohedge.com/markets/stocks-bonds-tumble-comments-feds-logan