Weak JOLTS?, Poor factory orders, hot EU inflation, surprise RBA rate-hike, a sudden realization of the urgency and seriousness of the debt ceiling debacle, Europe back from vacation, or just pre-FOMC jitters?
Or was it this!?
As a reminder, the Fed NOW has next week's dire SLOOS report in hand

— zerohedge (@zerohedge) May 2, 2023
Who knows to be frank but everything went just a little bit turbo, starting with a total collapse in regional banks…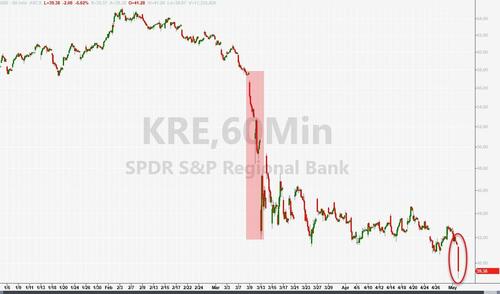 And despite the Biden admin claiming that FRC was just another 'outlier' business model, PacWest, Western Alliance, and Zions (among others) are in a freefall…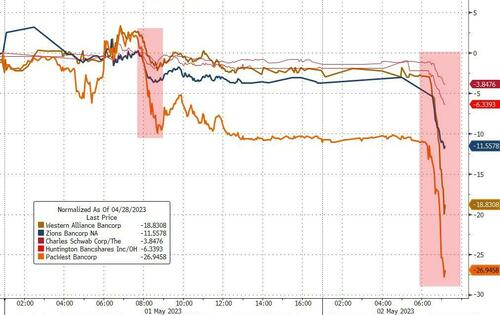 Looks like we are back to "who's next" after yesterday's Milken Conference. Here's a guide…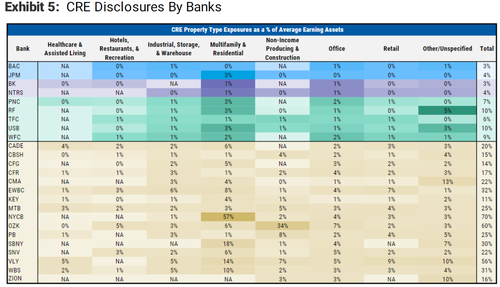 But the 'big banks' are also getting slammed…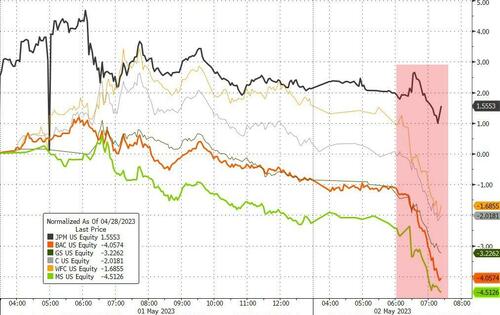 The majors all instantly puked at the US cash open, led by Small Caps (but The Dow and S&P are down over 1%)…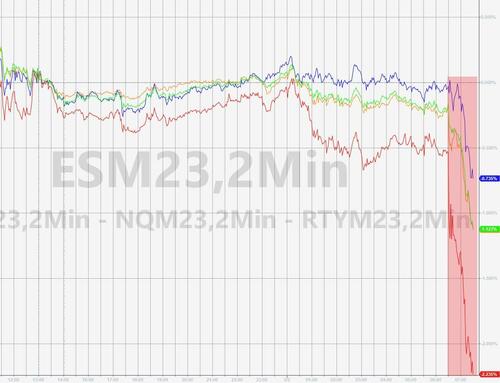 "Most Shorted" stocks are getting monkeyhammered lower…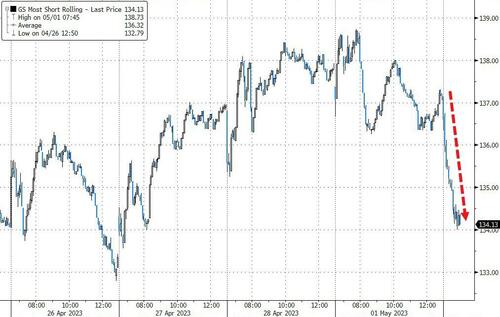 Notably, 0-DTE traders are fighting this downtrend hard…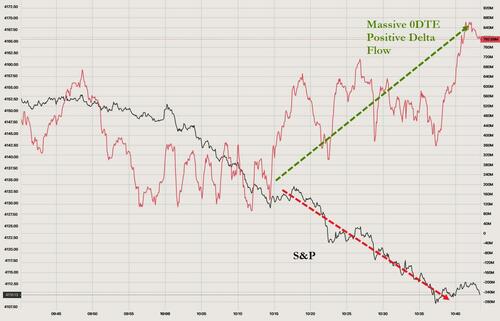 Source: SpotGamma
But VIX1D is exploding higher…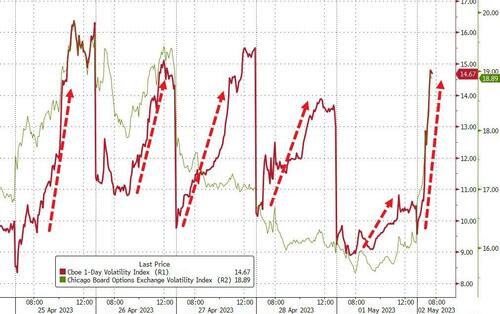 — zerohedge (@zerohedge) May 1, 2023
Just as we warned yesterday, the surge in yields (driven by a heavy corporate calendar and illiquid marke) has reversed entirely with yields collapsing this morning…
The 2Y Yield has puked back to a 4.00% handle…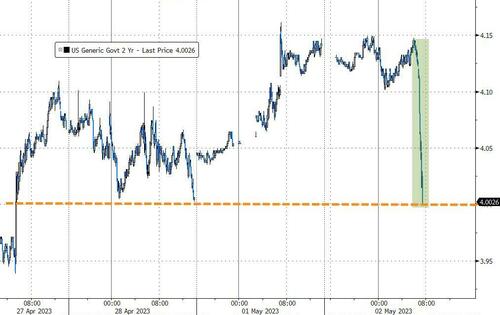 Rate-hike expectations are dovishly puking lower…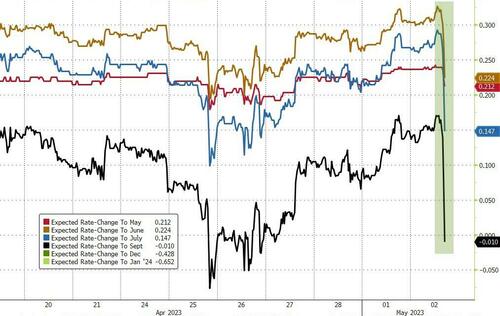 Gold has spiked back above $2000…
And Bitcoin is starting to rip again…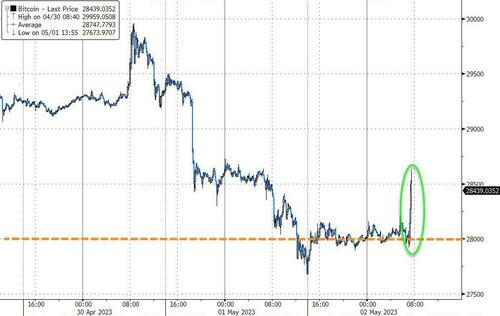 And Oil prices are tumbling, with WTI now back well below pre-OPEC+ levels…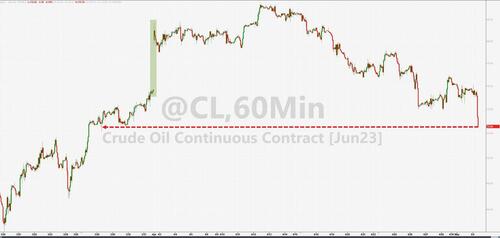 Is this a last minute effort to pressure Powell to be 'one and done'?
Loading…
https://www.zerohedge.com/markets/st-just-hit-fan-across-markets-regional-banks-freefall