Eleven House Republicans – most of them in the Freedom Caucus – joined Democrats on Tuesday in voting against a rule to advance four bills attempting to overturn Biden administration regulations to control gas stoves, in order to send a big 'f-you' to Speaker Kevin McCarthy for breaking his promises to the Caucus and negotiating a debt deal that largely favors the Democrats.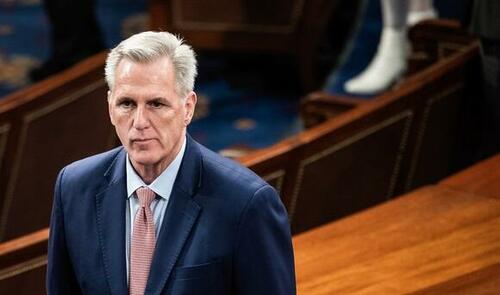 The move was enough to tank the rule and block the legislation from advancing to the floor.
Just before the vote closed, House Majority Leader Steve Scalise (R-La.) changed his vote to oppose the rule as well so he could bring the rule back up later. The final vote was 206-220.

The revolt made for a dramatic scene on the House floor, where Scalise huddled with more than a dozen conservatives in the back of the chamber in a tense effort to flip votes and allow the bills to advance to the floor. -The Hill
"We're frustrated at the way this place is operating," said Rep. Matt Gaetz (R-FL).
"We took a stand in January to end the era of the imperial Speakership, and we're concerned that the fundamental commitments that allowed Kevin McCarthy to assume the Speakership have been violated as a consequence of the debt limit deal. And, you know, the answer for us is to reassert House conservatives as the appropriate coalition partner for our leadership instead of them making common cause with Democrats."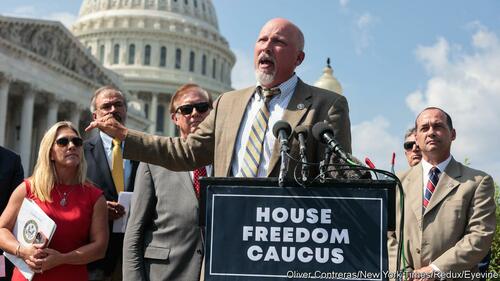 The Epoch Times explains what's in two of the GOP bills;
One bill, the Gas Stove Protection and Freedom Act, would prevent the CPSC from banning or substantially raising the price of gas stoves. That agency made a formal request for information related to gas stoves in March.
The other bill, dubbed the Save Our Stoves Act, would keep the Department of Energy from implementing a proposed energy efficiency rule for gas stoves.
Concerns about a ban were ignited in part by comments from CPSC Commissioner Richard Trumka, Jr., to Bloomberg News in January.
"This is a hidden hazard. Any option is on the table. Products that can't be made safe can be banned," he said.
Loading…
https://www.zerohedge.com/political/rogue-republicans-tank-gop-bills-spite-mccarthy