JPMorgan has reached "an agreement in principle" to settle a proposed class action suit filed by 'Jane Doe' – an unnamed victim of convicted pedophile Jeffrey Epstein.
"The parties believe this settlement is in the best interests of all parties, especially the survivors who were the victims of Epstein's terrible abuse," JPMorgan said, according to Reuters.
The proposal would settle a case filed in Manhattan federal court in November by an anonymous woman on behalf of Epstein's victims, which could potentially be more than 100 women, The New York Times reported.
"Taken together or individually, the historic recoveries from the banks who provided financial services to Jeffrey Epstein speak for themselves," said David Boies, one of the attorneys for Doe.

"It has taken a long time — too long — but today is a great day for Jeffrey Epstein survivors, and a great day for justice."
The settlement was reached for an undisclosed sum, but as Bloomberg reports, a different Doe plaintiff represented by the same lawyers also sued Deutsche Bank AG at the same time.
The German bank, which became Epstein's main financial institution after JPMorgan cut ties with him in 2013, agreed to settle its Doe suit in May for $75 million.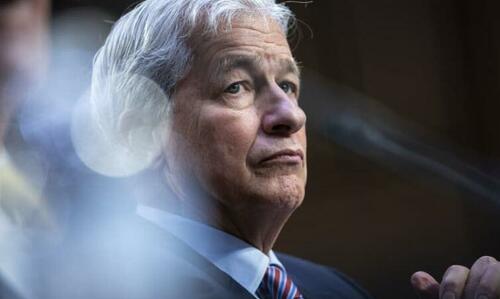 However, Jamie Dimon and his team still face a lawsuit by the US Virgin Islands, where the financier had a private retreat where he brought several of his victims.
The bank is also litigating its own case against former private-banking head Jes Staley, who JPMorgan says should be held responsible for damages it incurs over its Epstein ties.
Loading…
https://www.zerohedge.com/markets/jpmorgan-agrees-settle-epstein-victim