Authored by Jane Nguyen via The Epoch Times (emphasis ours),
The Internal Revenue Service's (IRS) Criminal Investigation (CI) unit will launch a pilot program in June in which cyber attachés will be sent across four continents to combat cybercrime, the agency announced on May 18.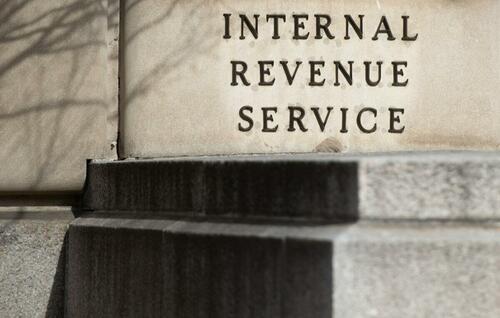 This initiative focuses on cracking down on tax and financial crimes involving cryptocurrency, decentralized finance, peer-to-peer payments, and mixing services. It signals the IRS's commitment to staying one step ahead of cybercriminals in the digital landscape.
The program will be from June to September 2023, in which cyber attachés will be stationed in strategic locations worldwide. The chosen cities for deployment include Sydney, Singapore, Bogota, and Frankfurt, covering the regions of Australia, Asia, South America, and Europe, respectively.
The IRS CI seeks to facilitate a seamless exchange of expertise, intelligence, and tools with foreign counterparts to effectively combat cybercrime.
Jim Lee, Chief of the CI, emphasized the importance of empowering international partners with similar proficiency levels and resources to those in the United States. This initiative highlights the significance of forging strong international alliances to combat the transnational nature of cyber threats.
"In order to effectively combat cybercrime, we need to ensure that our foreign counterparts have access to the same tools and expertise we have here in the United States," Lee said in a statement.
The CI currently has one permanent cyber attaché at Europol headquarters in The Hague, Netherlands. The position was created in 2020 to foster cooperation and coordination with CI's European law enforcement counterparts.
The CI is the criminal investigative arm of the IRS that specializes in addressing a wide range of financial crimes, including tax fraud, narcotics trafficking, money laundering, public corruption, and health care fraud.
As the world becomes more digitized, U.S. authorities have recently intensified their crackdown on cybercriminals leveraging cryptocurrencies to carry out illegal activities and steal assets.
In March, the Department of Justice said it dismantled a darknet cryptocurrency mixer for enabling cybercriminals to launder more than $3 billion in cryptocurrency. Law enforcement seized two domains that directed users to the mixing service known as ChipMixer. The agency added that ChipMixer was also involved in other illicit activities, including ransomware, fraud, cryptocurrency heists, and other hacking schemes.
Separately, the IRS announced in April that it would increase enforcement in the area of digital asset transactions and listed transactions. The agency identified certain transactions to have high-risk issues in noncompliance and vowed to ramp up enforcement in those transactions.
"The IRS tracks many known, high-risk issues in noncompliance, such as digital asset transactions, listed transactions and certain international issues. These issues arise in multiple taxpayer segments, and data analysis shows a higher potential for noncompliance," the tax agency wrote in its newly-released funding plan (pdf).
Read more here…
Loading…
https://www.zerohedge.com/geopolitical/irs-send-attaches-abroad-fight-cybercrimes