After the prior week's tumble to the lowest levels since 2022 – thanks to Ohio fixing its fraud situation – expectations were for a pickup in initial claims last week and the headline print did rise very modestly (from 215k to 220k). But on an NSA basis, jobless claims dropped to their lowest since September 2022…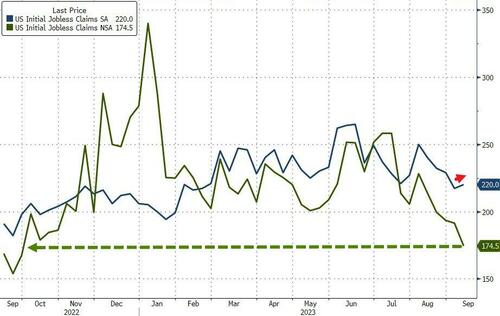 Source: Bloomberg
Once again, we think it is important to remember that two distortions that likely boosted initial claims over the last few months – potentially fraudulent filings in Ohio and expanded eligibility for unemployment insurance in Minnesota – and that has now been erased.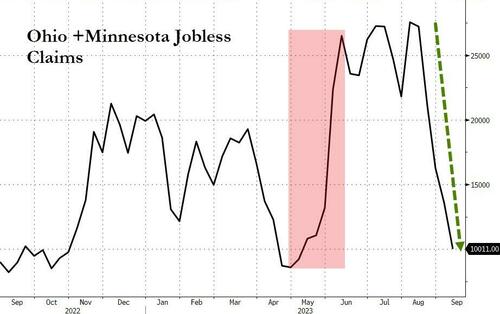 And just to make it very clear, Ohio has been the state with the biggest decline initial claims for the last four weeks…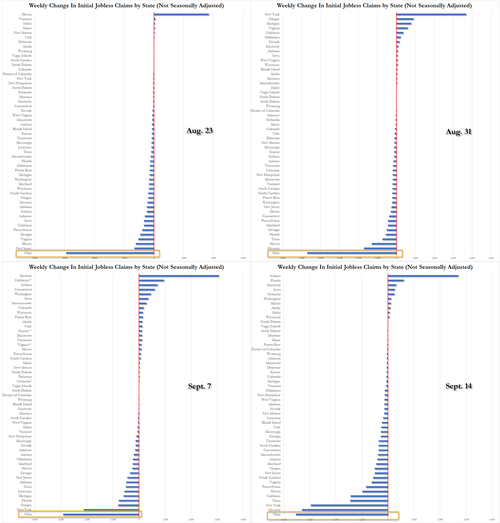 Continuing claims rose very modestly the prior week – but remains below the key 1.7MM level…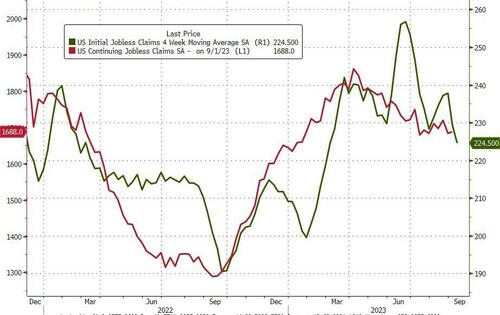 Source: Bloomberg
However, as Goldman Sachs notes, ongoing seasonal distortions have likely weighed on continuing claims over the last few months, and we estimate they could exert a cumulative drag on the level of continuing claims of 375k between April and the end of September.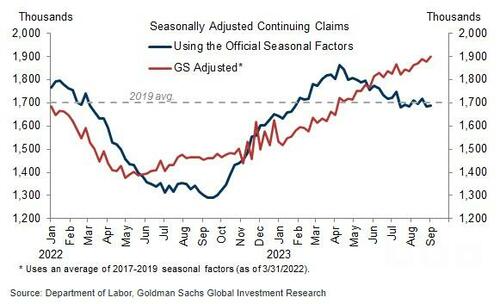 As a reminder, the unemployment rate is now at its highest since Feb 2022…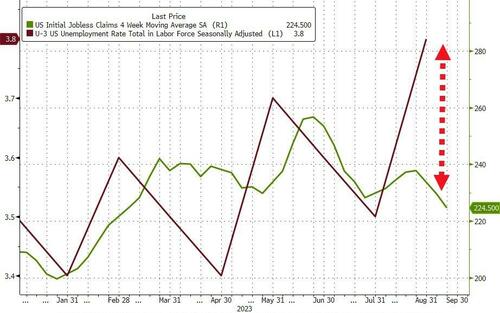 WTF!
Loading…
https://www.zerohedge.com/markets/initial-jobless-claims-plunges-near-12-month-lows-thanks-ohios-fraud-fix