Authored by Tsvetana Paraskova via OilPrice.com,
The Houthi-led government in Yemen this weekend signed a deal with Chinese officials and a Chinese company that will invest in oil exploration in Yemen.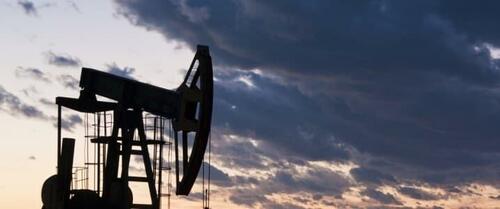 China's Anton Oilfield Services Group (AntonOil) and a representative of the Chinese government signed on Saturday the memorandum of understanding (MoU) for investment in Yemen's upstream sector, Middle East Monitor reported, citing a report by the Sanaa-based Saba News agency.
Oil and Minerals Minister Ahmed Dares invited foreign companies to visit Yemen to see the potential for investment opportunities.
China Boosts Domestic Production of Oil and Gas to Reduce Imports
"There are many ongoing negotiations with various high-profile companies to invest in the country's oil exploration sector," the minister was quoted as saying.
At the same time, the Houthi-led government warned foreign companies to refrain from dealing with the Saudi-backed Presidential Leadership Council, which represents the internationally-recognized government of Yemen.
At the end of last year, Yemen's Houthis warned oil companies operating in Saudi Arabia and the United Arab Emirates (UAE) to pack up and leave as the warring sides in the Yemeni conflict failed to reach an agreement to extend the six-month truce.
Earlier this year, reports emerged that Iran had agreed to stop supplying weapons to the Houthi movement in Yemen as part of the deal to restore diplomatic relations with Saudi Arabia, U.S. and Saudi officials told The Wall Street Journal in March.   
In early March, Saudi Arabia and Iran agreed to resume diplomatic relations and re-open embassies and missions, Saudi Arabia, Iran, and China said in a joint statement, following a week of Saudi-Iranian talks in Beijing.
Iran and Saudi Arabia have been leading a proxy war in Yemen for years, with Tehran supporting the Houthis, who have frequently attacked or claimed to have attacked Saudi oil infrastructure in recent years. Fighting in Yemen has been going on for eight years since the Iran-affiliated Houthis overturned the elected president, which prompted Saudi Arabia to wage war on the rebel group. In response, the Houthis have made Saudi Arabia's oil facilities their preferred target of attacks.  
Loading…
https://www.zerohedge.com/geopolitical/houthis-sign-deal-china-oil-exploration-yemen