France, Germany and the UK have said they will not lift certain sanctions imposed on Iran due to its alleged "severe non-compliance" with the 2015 nuclear pact signed with world powers. The three countries previously vowed to end the penalties by late 2023 as part of the deal.
A spokesperson representing the three European countries – known collectively as the 'E3' – issued a statement on Thursday addressing the sanctions issue. The official said they would renege on commitments to lift various measures as spelled out in the nuclear pact, formally titled the Joint Comprehensive Plan of Action (JCPOA).
"In direct response to Iran's consistent and severe non-compliance with its JCPOA commitments since 2019, the governments of France, Germany, and the United Kingdom intend to maintain nuclear proliferation-related measures on Iran, as well as arms and missile embargoes," the joint statement said.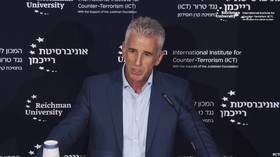 The E3 went on to claim that it had made multiple attempts to "resolve Iran's non-compliance" through a dispute resolution mechanism built into the nuclear deal, but said Tehran has "refused opportunities to return to the JCPOA twice and has continued to expand its [nuclear] programme beyond JCPOA limitations."
While the nuclear pact placed hard limits on Iran's nuclear power program – including restrictions on the quantity of enriched uranium it could store at any given time – its other signatories also agreed to various commitments, primarily sanctions relief for Tehran.
However, Iranian officials insist they are no longer bound by those rules given Washington's unilateral abrogation of the deal in 2018, when then-US President Donald Trump opted to reimpose all previous sanctions on Tehran and expand them, violating the core US commitment under the JCPOA.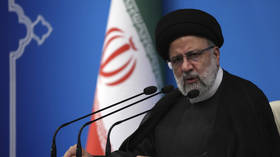 Since then, the Islamic Republic has gradually ramped up its nuclear program, enriching uranium beyond the ceiling set out by the deal. In its statement on Thursday, the E3 accused the country of keeping a stockpile that is "more than 18 times the amount permitted under the JCPOA."
Though Iranian negotiators have held several rounds of talks with their US and European counterparts since 2021, the discussions have all but stalled. Tehran continues to insist its nuclear program has no military dimension, and has repeatedly stressed that it will only resume compliance with the nuclear deal when the other signatories move forward on the promised sanctions relief.
You can share this story on social media:
https://www.rt.com/news/582993-uk-france-germany-iran-sanctions/