Just when you thought you'd seen it all: now, criminals are intentionally wrecking vehicles in order to carjack them, according to a new report from KIRO7. 
Bellevue Police in Washington are alerting motorists to a new carjacking tactic taking place in their jurisdiction, the article says.
Officers responded to an attempted carjacking near the crossroads of Bel-Red Road and 156th Avenue Southeast in Bellvue, Washington, around 2:30 a.m. on a recent Friday.
The carjacking victim had reported a minor crash with a white Kia and said that upon exiting his vehicle to assess the damage, two individuals emerged from the Kia, brandishing guns and demanding his car keys.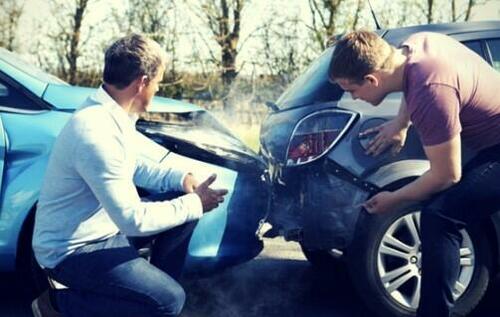 The victim refused to hand over his keys, and the suspects fled in the Kia, the report continues. 
Police are now warning that this event has similarities with other incidents taking place locally wherein assailants initiate minor accidents before attempting armed robbery.
Bellevue Police, as a result, recommend staying aware of your environment and avoiding distractions like texting. They have warned residents to opt for well-lit, busy roads, particularly at night, and steer clear of isolated or dimly lit areas.
Finally, they are telling residents to ensure their car doors are locked and windows are up, and to remain in their car if they feel endangered before calling 911. 
Loading…
https://www.zerohedge.com/markets/criminals-washington-are-intentionally-crashing-vehicles-carjack-them