The US Court Of Appeals for the Ninth Circuit dismissed Elizabeth Holmes' request on Tuesday to remain free while her legal team attempted to overturn her fraud conviction, The Wall Street Journal reported. 
Holmes, the disgraced founder of blood-testing startup Theranos, was found guilty of four fraud and conspiracy charges in January 2022. She received a sentence of over 11 years in prison. 
She was previously ordered to surrender to authorities on April 27, but her reporting date was delayed while the appeals court considered her request. However, a new reporting date has yet to be set by the court. 
Not only was Holmes' appeal rejected, but she and former Theranos CEO Ramesh "Sunny" Balwani were also instructed to pay Theranos' investors $452 million. This restitution includes $125 million to be paid to Rupert Murdoch. 
Balwani began his 13-year prison sentence in April after being convicted on 12 counts of fraud and conspiracy last July. 
Holmes was set to revolutionize blood testing by using drops of blood for dozens of tests, but a WSJ investigation and regulatory reviews revealed flaws in the technology. Theranos had a peak valuation of $9 billion before its fall from grace.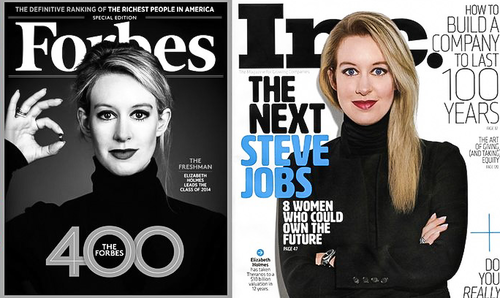 The district court has proposed that Holmes carry out her sentence at a federal prison camp in Bryan, Texas. This facility permits family visits, which implies that her two young children will be able to see her.
Holmes's legal team has challenged her conviction, arguing that supposed errors and misconduct occurred during her trial. It appears that $30 million in legal fees won't keep her out of jail any longer (maybe because she is a flight risk?). 
Loading…
https://www.zerohedge.com/markets/court-denies-elizabeth-holmes-bid-avoid-prison-ordered-pay-452-million-restitution