Authored by Paul Joseph Watson via Summit News,
Fearing demographic collapse, China is launching a new nationwide program to "build a new-era marriage and childbearing culture" within its population.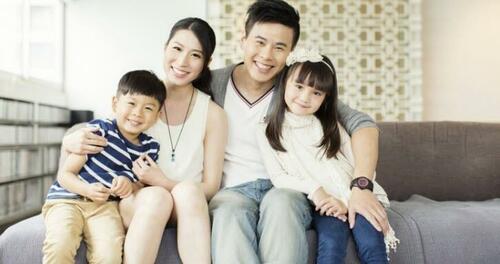 The pro-natalist scheme was announced by way of state media outlet the Global Times, which said it was intended to coincide with the United Nations' International Day of Families after the UN expressed concern about fertility decline and "demographic change".
Officials said the venture will "focus on tasks including promoting marriage and having children at appropriate ages, encouraging parents to share child-rearing responsibilities, and curbing high 'bride prices' and other outdated customs."
The reference to 'high bride prices' is a Chinese custom whereby the family of the groom gift the bride's family a large financial contribution known as a caili.
Young women in China are now being urged to sign pledges where they promise not to demand a caili from the groom.
China Family Planning Association vice president Yao Ying said the policy is "expected to take innovative and proactive measures to help foster childbearing-friendly atmospheres and contribute to advancing Chinese modernization with the support from the high-quality development of the population."
According to current projections, China's population is likely to drop below 1 billion by 2080 and below 800 million by 2100.
Demographer demographer He Yafu told Global Times, "The society needs to guide young people more on the concept of marriage and childbirth, and encourage young people to get married and have children."
Chinese municipal governments are making an effort across the country to hold job fair-style events where they hand out quick and easy marriage licences to encourage couples to tie the knot in order to address the "low willingness to marry and have children" given the financial burden this now places on couples.
China's new policy is a far cry from its notorious one child policy, which was introduced in 1980 to curb population growth but ended in 2016.
The approach is a massive contrast to western nations, which are relying on huge immigration influxes to maintain their population levels, at the cost of their identity and social cohesion, while popular culture promotes the so-called 'freedom' of childless relationships.
In the UK, Dr Paul Morland warns that white British children are likely to become a minority in primary schools by the year 2060.
"In terms of the speed of the decline, there was work done by demographers at Oxford and other work more recently that looks at 2060, where we'll have perhaps 50-60 per cent of people defining themselves as white British," said Morland.

"But of course at that point, if you look at the primary school or the school age folk or the people in the large cities, it would be a minority and a declining minority," he added.
Despite Conservative Party promises to bring immigration down, more than a million new migrants are expected to enter Britain before the next general election.
Net migration to the UK already hit a new year on year record of 504,000 last summer.
*  *  *
Brand new merch now available! Get it at https://www.pjwshop.com/
In the age of mass Silicon Valley censorship It is crucial that we stay in touch. I need you to sign up for my free newsletter here. Support my sponsor – Turbo Force – a supercharged boost of clean energy without the comedown.
Get early access, exclusive content and behind the scenes stuff by following me on Locals.
Loading…
https://www.zerohedge.com/geopolitical/china-launches-nationwide-program-encourage-people-marry-and-have-more-children