Authored by Mark Tapscott and Joseph Lord via The Epoch Times (emphasis ours),
Rep. Adam Schiff (D-Calif), the past chairman of the House Select Committee on Intelligence who now hopes to be California's next Democratic senator, remains unswayed by the newly released Durham Report in his conviction that members of former President Donald Trump's campaign conspired with Russian intelligence operatives to steal the 2016 election against Hillary Clinton.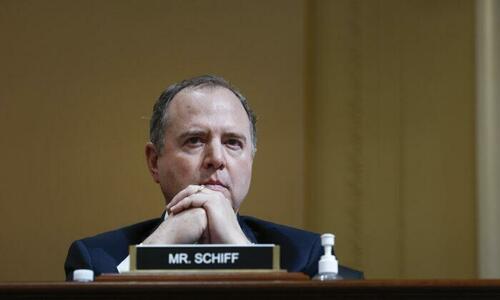 When asked by The Epoch Times about the Durham Report's conclusion of no collusion between Trump and Russia and whether the lawmaker stood by his claims to the contrary, Schiff replied, "If you read Mr. Durham's report, what he said is that there wasn't evidence of collusion before they began the investigation. That's obviously a very important distinction."
The California Democrat then pointed to what he described as "secret meetings" between Trump campaign manager Paul Manafort and a Russian intelligence agent. Schiff accused Manafort of "providing that agent with internal polling data with their strategy for key battleground states, while that unit of Russian intelligence was engaged in trying to help Donald Trump win."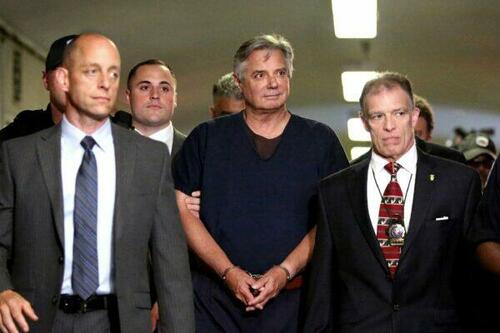 Schiff said that for "most Americans that looks like plain collusion."
But the Durham Report described the FBI's top expert on Russian intelligence as finding no such evidence.
"The FBI Intelligence Analyst who had perhaps the most in-depth knowledge of particularly sensitive Russian intelligence information in FBI holdings during the relevant time period disclosed that she never saw anything regarding any Trump election campaign conspiracy with the Russians, nor did she see anything in FBI holdings regarding Carter Page, Michael Flynn, George Papadopoulos, or Paul Manafort engaging in any type of conspiracy with the Russians regarding the election," the report said.
Manafort was convicted in 2019 on tax and bank fraud charges unrelated to allegations of cooperation between the Trump campaign and Russian intelligence.
Schiff further claimed that Donald Trump Jr. was closely connected with Russian intelligence.
"But you also had the Russians reaching out through an intermediary to Donald Trump's son, offering dirt on the Democratic candidate for president as part of what was described as the Russian government's effort to help elect Donald Trump. And rather than refuse it, Don Jr. said that [if] it's what was represented, they would love it," Schiff told The Epoch Times.
"So the best time for it would be late summer. [They] arranged a secret meeting in the Trump headquarters [and] invited the campaign chairman [and] the president's son-in-law to receive this help from the Russian government … And most Americans will also call that collusion," Schiff added.
Trump Jr. appears only once in the 306 page Durham Report, in a lengthy footnote that explained "on June 9, 2016, senior representatives of the campaign met briefly with a private Russian lawyer, Natalia Veselnitskaya, and others at the Trump Tower."
Read more here…
Loading…
https://www.zerohedge.com/political/rep-adam-schiff-still-insists-trump-conspired-russia