Authored by Darlene McCormick Sanchez via The Epoch Times (emphasis ours),
Consumer boycotts against "woke" corporations such as Target and Anheuser-Busch are the key to reversing race, gender, and environmental activism in corporate America, according to conservative groups.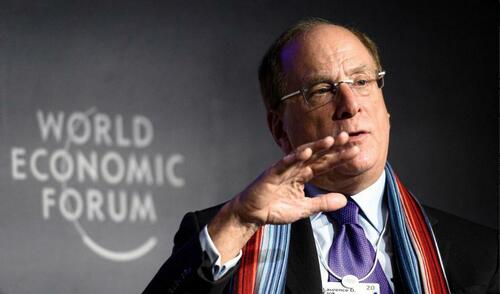 That's because customers ditching companies pushing left-wing policies have given conservative groups the traction they needed to fight them legally.
Scott Shepard is a Fellow at the National Center for Public Policy Research (NCPPR) and director of the National Center's Free Enterprise Project, a conservative shareholder activist group.
Shepard told The Epoch Times the tide is turning against environmental, social, and governance, or ESG.
"We're seeing something very different this time. Because it's not just the conservatives, who are always interested in this sort of thing, it's the whole country," Shepard said.
ESG, which started as guidelines, has now turned into heavy-handed mandates on controversial "social justice" ideologies, he said.
And a potential breach of fiduciary responsibility to shareholders will expose businesses to legal action like Shepard's organization has started.
Even with companies losing billions of dollars, they continue to embrace the concept to the detriment of their shareholders, Shepard said.
Target came under fire for "Pride Month" merchandise, including rainbow-colored onesies for babies and "tuck-friendly" women's swimsuits for men identifying as women in front-of-the-store displays.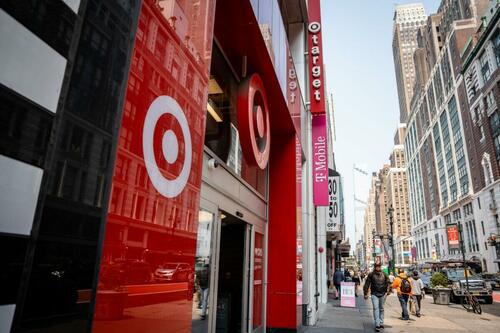 Likewise, consumers boycotted Anheiser-Busch after the company provided transgender activist Dylan Mulvaney with a personalized can of Bud Light which subsequently went viral on social media.
Target and Anheuser-Busch both came out with statements as the boycotts intensified. But they fell short of apologizing or continued to support transgenderism and LGBT causes as consumers stayed away.
Target's strategy was to blame threats from customers for removing some of the more "controversial" items from their "Pride Month" displays and relocating LGBT items to the back of the store.
Employees at a Target location in Tennessee, where some wore rainbow-flag gear, gave a mixed review on June 13 about how the boycott was impacting sales.
"Sundays and Mondays have been less busy. It's noticeable if you work here long enough. The past few weeks have been slower," one employee said.
"It's kind of hard to say. Day-to-day things are different," added another.
Anheuser-Busch came out with pro-America ads featuring Clydesdale horses traversing the country shortly after their campaign with Mulvaney.
"We never intended to be a part of a discussion that divides people. We are in the business of bringing people together over a beer," Anheuser-Busch CEO Brendan Whitworth said.
Besides Target and Anheuser-Busch's continued support of Pride Month, business titans such as Citi, Bank of America, Cisco, HP, and Pfizer have all changed their social media icons to Pride-themed logos.
Billionaire Mark Cuban, Dallas Mavericks owner, and Shark Tank star, went so far as to call going woke "good for business" over the weekend.
Boycotts Kryptonite For Woke Firms
Shareholder lawsuits could be the key to stopping ESG—and prolonged consumer boycotts are making it possible by inflicting huge losses on "woke" companies, Shepard said.
On June 6, America First Legal (AFL) demanded Target's corporate books and records amid the backlash against the retailer for selling Pride Month items aimed at children.
The law firm represents NCPPR, a free market public policy research group, where Shepard is a fellow.
AFL, headed by former Trump presidential adviser Stephen Miller, accused Target's management of a "radical LGBT political agenda that has cost the corporation over $12 billion in market valuation since mid-May 2023," according to a news release.
The boycotts hit the companies' market capitalizations, meaning their value dropped on the stock market.
Target's market capitalization fell from $72.52 billion to $58.61 billion between May 1 and June 10 and was downgraded on Wall Street twice.
Anheuser-Busch's market cap slid even more—from $132.06 billion to $108.96 billion between April 3 and June 2 and was also downgraded.
Attorneys for AFL said its client has concerns about the possible financial risk posed by selling LGBT-related merchandise since Target admits its customer base is mainly made up of families.
"This dramatic and sudden loss to shareholders is a direct and predictable result of management's calculated efforts to please its extreme leftist "stakeholders," almost none of whom shop at Target, and evidence contempt for the corporation's core customers," AFL said in a statement.
Shepard said stock value losses demonstrate that "woke" corporate boards and executives care more about an ideology than their shareholders.
"I think it's now clear people are paying attention," he said.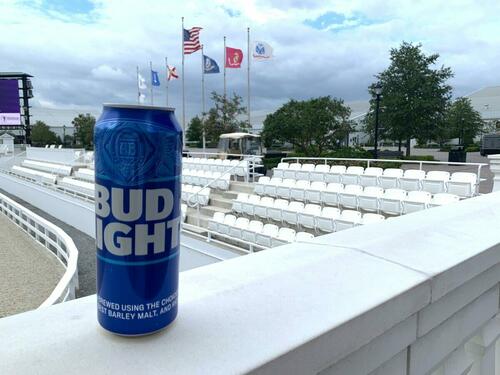 "Aside from the hard-left activists, nobody wants trans issues aimed at children; nobody thinks that Target ought to play a central role in deciding whether our children are going to get drawn into all this nonsense," Shepard said.
If CEOs and corporate board members continue to "pretend" going woke won't make them broke, Shepard believes they will likely be sued personally.
He predicts executives will be forced to pay back the amount they cost shareholders out of their pockets by "running companies according to their own personal preferences, rather than according to objective, neutral rules of running a business."
Why Executives Alienate Customers
Woke isn't going away without a fight, according to Will Hild, executive director of Consumer's Research, a nonprofit consumer protection group.
Consumer's Research launched a public information campaign on BlackRock and recently created a "woke alert" for consumers. Those who sign up are notified when companies "cave to the woke mob—so you know the brands attacking your values."
Read more here…
Loading…
https://www.zerohedge.com/political/quiet-revolution-unfolding-against-woke-corporate-america-heres-strategy-behind-it